The hardest part is getting started. 
If you are just getting started on your self-love journey, this ones especially for you! 
Self-love is simple and easily implemented using these 5 tips:
Be patient
Finding self-love takes time! My journey took me over 2 years, and I am still learning and growing. Be patient with yourself and you will get where you want to go.
2. Take care of yourself
Self-love starts with taking care of yourself. My whole journey started by including some exercise in my routine and I grew from there. Check out my self-care journal for more tips on self-care!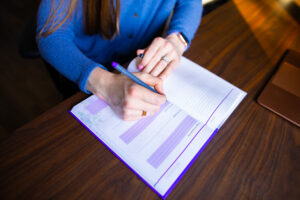 3. Allow yourself to fall
The journey is never linear. You will fall, but when you get back up you will learn. You learn works for you when you fall! The journey is really all about learning… 
4. Be willing to learn 
When you learn you find new habits to try. You find what works for you! You can use books, podcasts, Facebook groups, and so much more to learn. My favorite tools to learn are books. Some of my favorites so far have been by Rachel Hollis and Gabby Bernstein. 
5. Don't quit
If you quit, you will never get where you want to go. Like I said, you will fall. Don't expect everything to go perfectly. The only way to fail is to quit. Find the will to keep going and learn from what doesn't work! 
Self-love is not "easy" but it is simple. Follow these 5 tips and you will get there!! Just never give up!